TREDIS (3D Sublimation transfer film)
- Product
Chungcheongbuk-do -
South Korea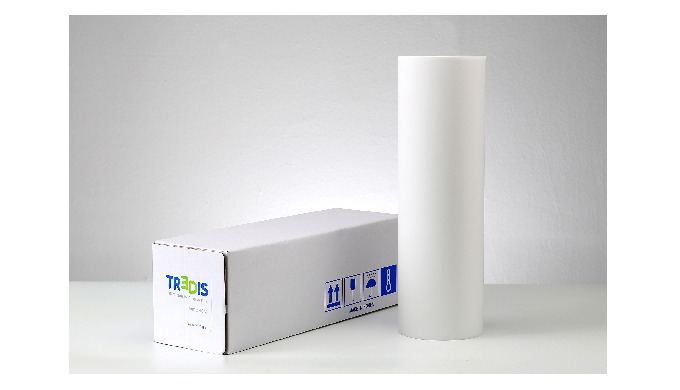 We are unique Manufacturer to produce both chemical for coating on Film and coated film with that chemical for 3D Sublimation Transfer in the world.
TREDIS as a brand is an exclusive film for the 3D curved surfaces sublimating transfer printing. TREDIS performs high production while transferring and has the following Features.
TREDIS is
Description of the Product
We are unique Manufacturer to produce both chemical for coating on Film and coated film with that chemical for 3D Sublimation Transfer in the world.
TREDIS as a brand is an exclusive film for the 3D curved surfaces sublimating transfer printing. TREDIS performs high production while transferring and has the following Features.
TREDIS is extremely excelled in Elongation(over 300%) showing a great adaptability in any curved surfaces.
TREDIS has nothing to do with aluminum evaporation type that most of other films have adopted.
TREDIS is a semi transparent film. TREDIS makes absolute color consistency, excellent stability and fast drying industrial printing. Therefore we have no brittles(cracks) in transferred images and no powder.
We assure that superior picture quality and vibrant color are obtained on substrates.
Category of the Product
I want to get more details about the product
Company catalogues - SongJeong Co.,Ltd